1st floor, front desk·Large Communal Bath
As soon as you open the door there is a front desk.
A smiling face We will welcome customers first.

There is a large public bath where the Dogo no Yu drew after the front desk.
【Opening Hours】6:00 to 24:00※Cleaning is in progress.
Relax relaxingly with a spacious bathtub.
Second floor, Dining Hall·Free Gift
Spacious meal venue.
You can choose on the spot and a menu of all you can eat, including fried tempura & fried rice with fried dish!
Please enjoy your meal pleasantly.

We have all sorts of Ehime souvenirs such as tart and botchan dumplings.
【Opening Hours】From 7:00 to 10:00 · 16:00 to 22:00
3rd floor, "" Feminine ""
This floor is a soft natural color and a gorgeous atmosphere!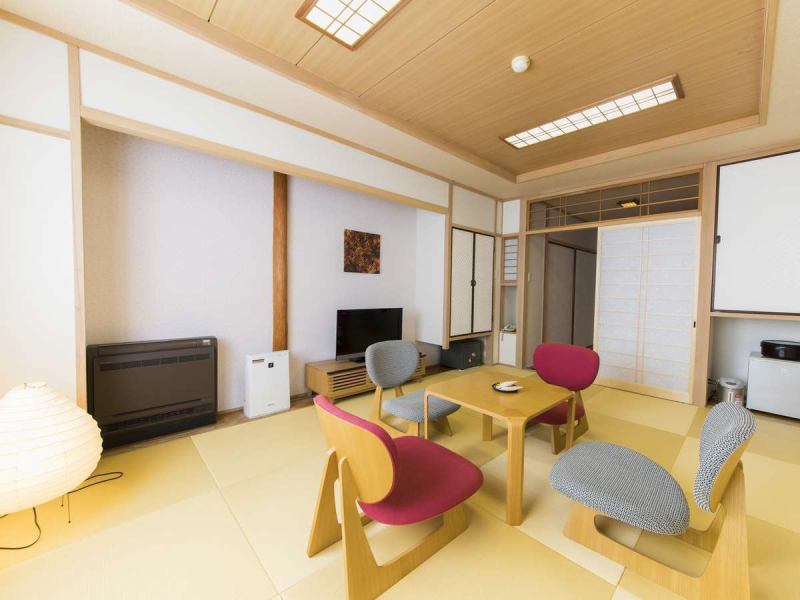 Female dedicated powder room is also equipped with foot massager!

Foot massager and face steamer too!
We have a large mirror and air conditioner too!
Please relax while preparing for the morning and when you turn off at night.
4th floor, "" Japanesque ""
The traditional color "Navy blue" added to the point color, floor with Japanese theme!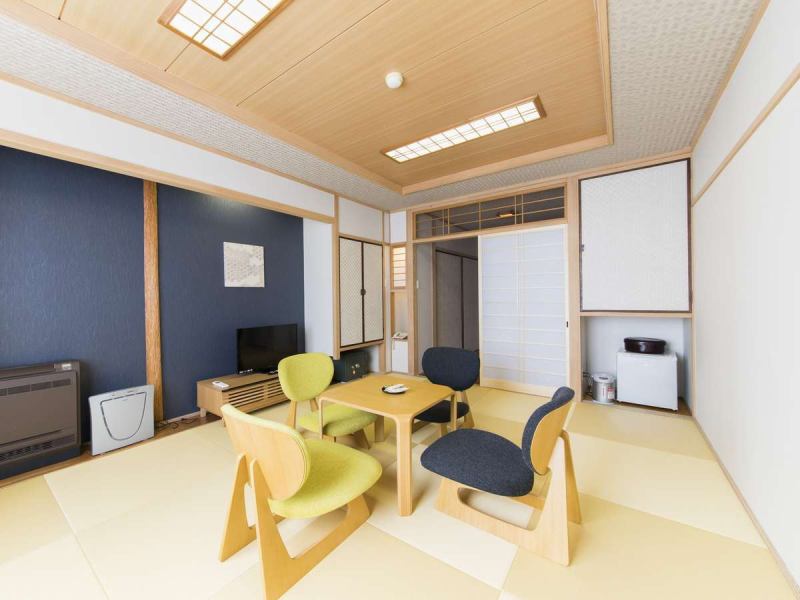 In the library lounge, we have sightseeing brochures, newspapers, PCs and printers.
Also, you can drink coffee freely, also self-corner!
Please use it freely as you interact and do research things.

Always please enjoy a phase free time that you can spend safely and safely even if you are.
We are preparing various necessary for disaster such as water, emergency food, towel etc. in the warehouse.

5th floor·6th floor, "" Luxury ""
While creating a high-quality adult atmosphere, you can relax relaxingly
Number of rooms

25 rooms in total※All Rooms Non-Smoking※

Standard room facilities

All rooms Bath / toilet / All rooms shower / All rooms Air-conditioning / Television / Refrigerator

the internet

All rooms available
[Connection method]Wireless LAN
[Internet connection]Free
[PC rental]No

Amenities

Hand towel / toothbrush·Toothpaste / bath towel / shampoo / rinse / body soap / yukata / shaving / comb·brush

Credit cards available locally

JCB / VISA / Master

Standard check-in time

15:00

Standard checkout time

10:00

Supplement for amenity

Hair dryer is installed in the public bath.Rental at the front desk.

Cancellation provisions

3 days ago:30% of room charge
2 days ago:30% of room charge
1 day ago:50% of the room charge
On the day of arrival:100% of the accommodation fee
Cancellation without any contact:100% of the accommodation fee
Emergency Negotiable
※If there is a cancellation rule setting for each accommodation plan, that will be given priority.